O'Hehirs Bakery originated in Sligo over 30 years ago and now has 14 Bakery cafes located down the Western Seaboard and across the Midlands. They saw a customer demand for a gluten free range  in recent times and after 2 years of trial and error have launched a range of products. The produce is baked centrally in Sligo in a separate bakery to avoid cross contamination and the breads are made fresh nightly.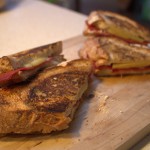 They kindly sent me some samples of their products and boy was I impressed. The vienna bread in particular is very close to a traditional vienna – look at the toasties my husband made and I defy you not to salivate!
What was great about the breads was that they had a lovely soft texture and didn't taste mealy like a lot of gluten free breads can. They also stayed reasonably fresh for up to 5 days.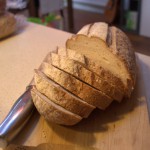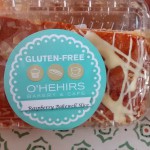 The cake selection was equally delicious and when shared out amongst a number of friends and family, they wouldn't have known they were gluten free unless I had told them. For me the raspberry bakewell slices were the real stars of the show – moist, moreish and not at all crumbly.
Price list is as follows
Chocolate & Coffee Gateauxs – €10 each
Vienna Breads – €3.50 each
Bread Rolls – €2 each
Brownie & Raspberry Bakewell Slices – €4 each
O'Hehirs have locations in Letterkenny, Donegal, Sligo, Claremorris, Ballina, Westport, Galway, Athlone, Mullingar and Longford.